EcoStone Translucent is a real stone veneer that combines the specifics of EcoStone and Translucent: It is thinner than 1 mm like EcoStone, but has a translucent backing like Translucent.

With EcoStone Translucent it's easier than ever to create even complexe shapes and corners with translucent stone for backlit objects: Discover the beautiful colors and structures of natural stone and amazing light effects – 3D-formable for every project and idea!
Depending on the chosen light type different light effects will be created.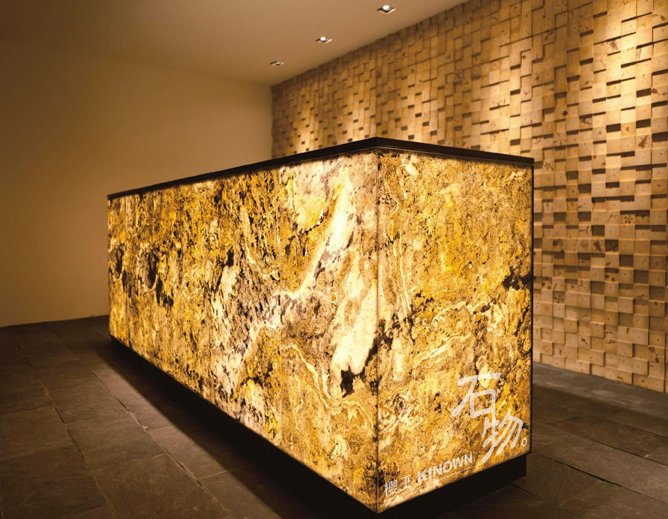 Cut with a carpet knife or scissor from the rear side
Flexibility can be increased by applying heat (using heat-gun around 400 °C)
Can be glued to acrylic glass or glass plates
SPECIFICATION
100% natural stone surface
Cotton backing
Thickness: less than 1 mm
Weight: approx. 0,8 kg/m²
Standard format: 1220 x 610 mm
Large format: 2400 x 1200 mm
3D-formable
Translucent
Extremely easy to transport
Supply of all stones available for many years ahead
Translucent material
Possible to lay directly onto tiles
Different effects by using warm or cold lights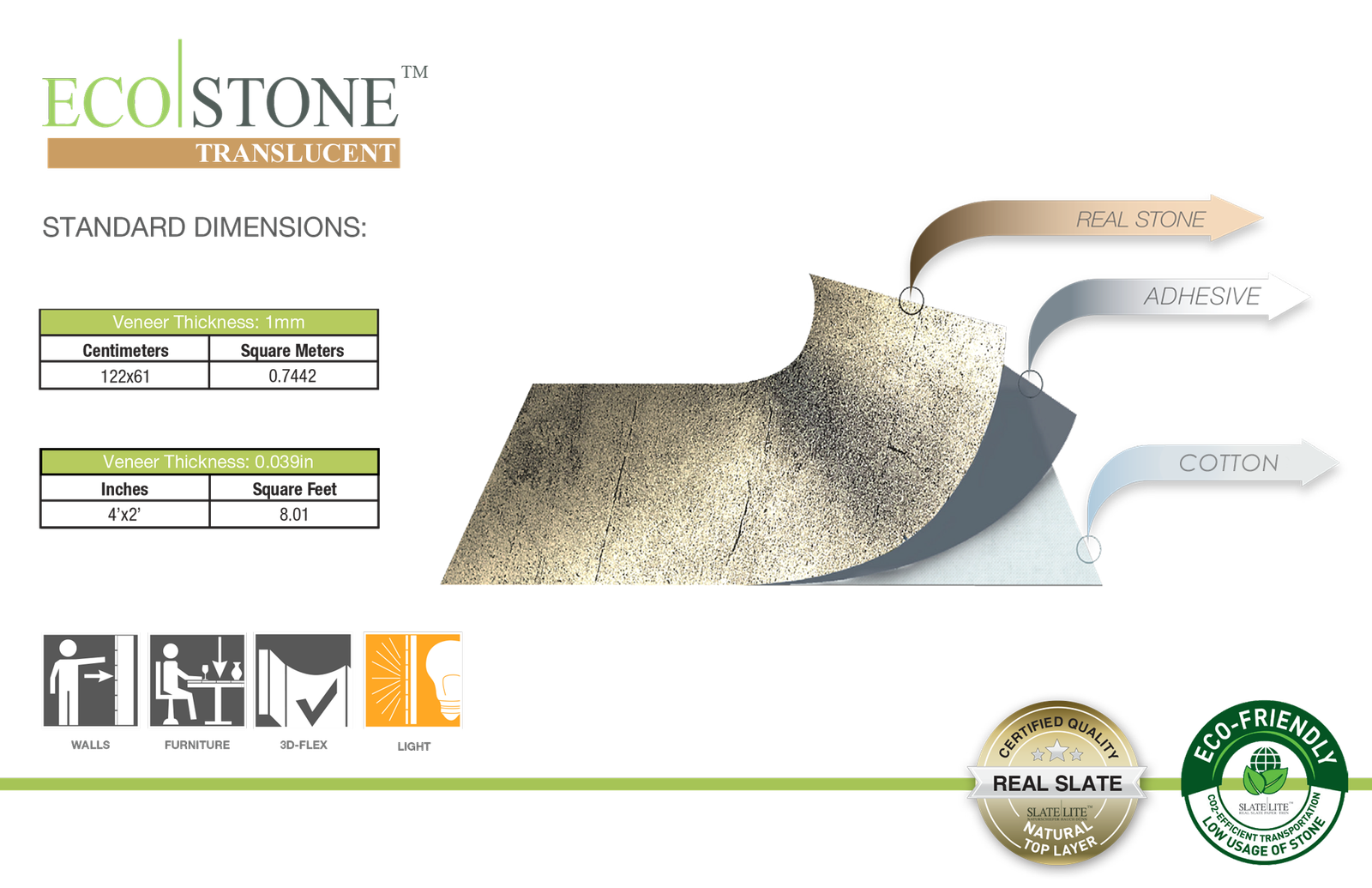 Click the type of stone to discover the decors available in Eco Stone translucent.