Eco Stone is a thin and super flexible veneer with a cotton backing.
It is eco friendly due to the low usage of stone and transport.
The use of natural materials create simple application into many surfaces, including furniture.
Complex desgins and edges are easy to master with the ·D-formable stone veneer.
Cut with a carpet knife or scissor from the rear side.
Flexibility can be increased by applying heat (using heat-gun around 752 °F/400 °C)
SPECIFICATIONS
100% Natural stone surface
Cotton and water-based polymer backing
Extremely flexible
3D-formableWeight approx 0.14 lbs/sqft (0.8 kg/m2)
Thickness 0.039in (1mm)
Can be applied on concrete, wood, metal, tiles etc.
Simple applications on corners and round shapes.
Stone available long term.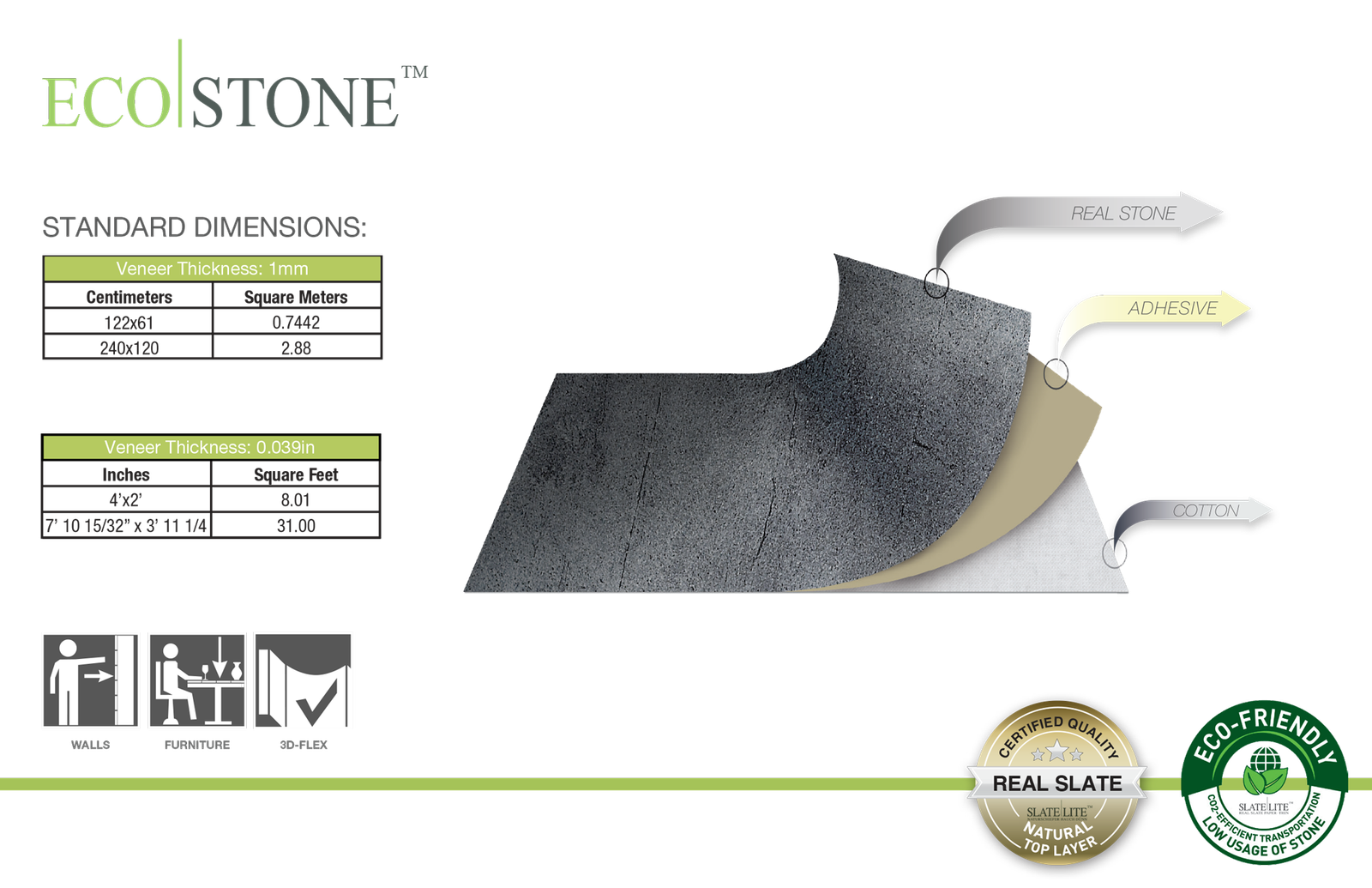 Click the type of stone to discover the decors available in Eco Stone.